Portsmouth Student Accommodations

STUDENT HALLS

WEB DESIGN & DEVELOPMENT

JULY 2018

Portsmouth Student Accommodations came to us with a brief to completly redesign and develop their new website, it was . clear from the brief that we needed to create a website that visually stood out in a very compettive market. The site needed to be really functional allowing potential customers to be able to view all of the rooms on offer but to also be able to book directly through the site.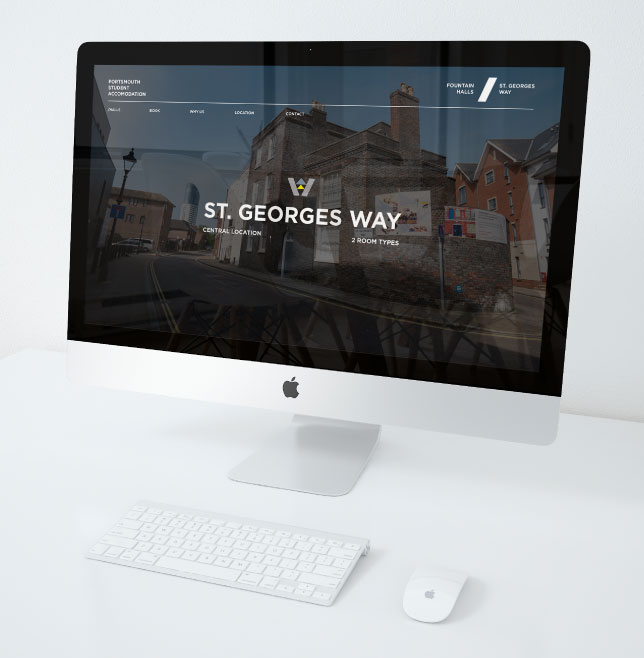 The process of booking student accommodation from previous experience is a difficult process with lots of information needed to make educated decisions. The site needed to have all of the relevant information displayed in a clear and simple way but also in a way that got potential customers excited about any future experience with Portsmouth Student Accommodations.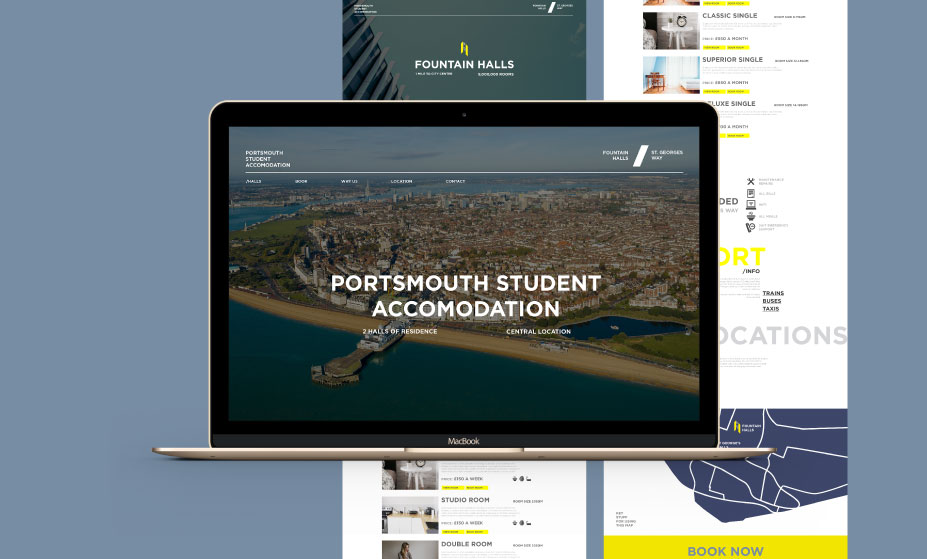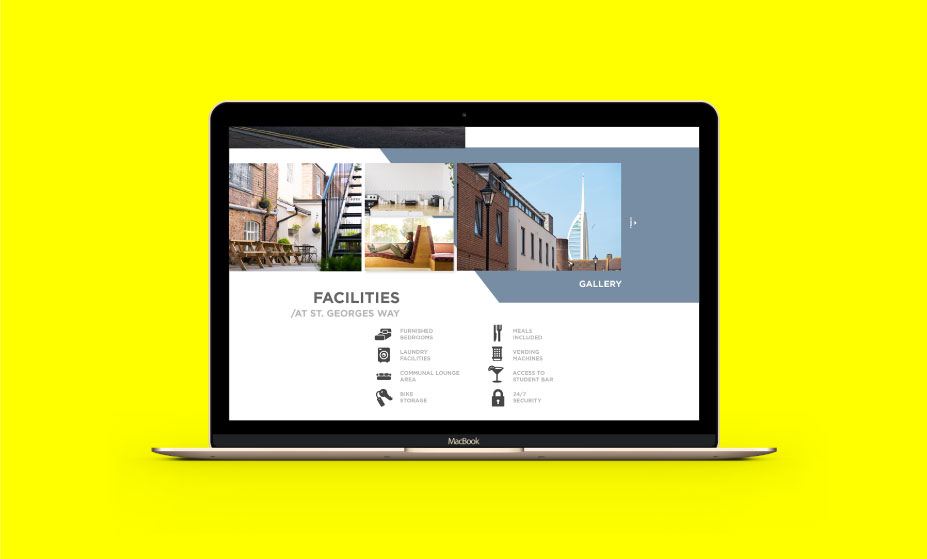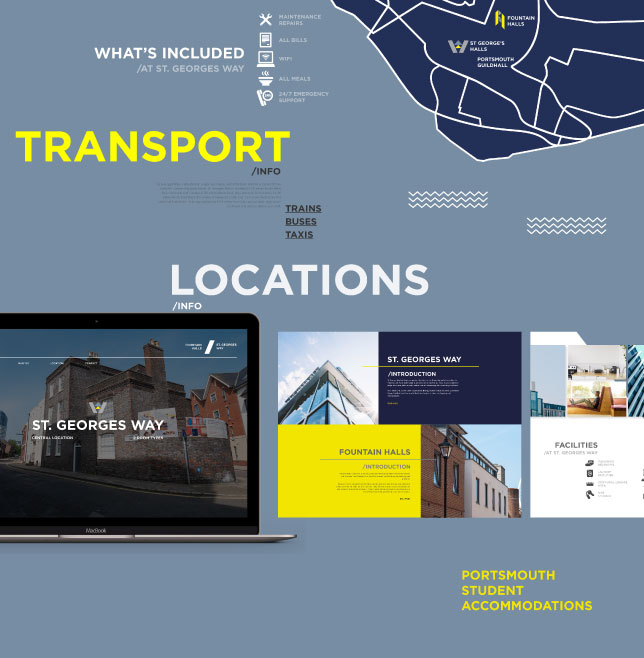 Through the bold use of colour, space & typography we wanted to create a site that felt new and modern with lots of room for the content to breath. Each section of the site needed to feel balanced creating an enjoyable user experience.
With so much information on the site & to stop it from feeling heavy with copy its was important for us to translate some of this into a more visual format. This was done through involving custom illustrations, icons & imagery, that mixed with good use of negative space created a design that we feel shows off the best qualities of Portsmouth Student Accommodations.