Tech Marketers
ADOBE CAMPAIGN SEPCIALISTS
BRAND IDENTITY & WEBSITE DESIGN
MARCH 2018
Adobe campaign specialists Tech Marketer came to us for a rebrand and new website design and build. We started off their new brand identity by designing their new logo. Once this was selected we were able to create their full identity with corporate colours, typefaces and custom elements such as icons.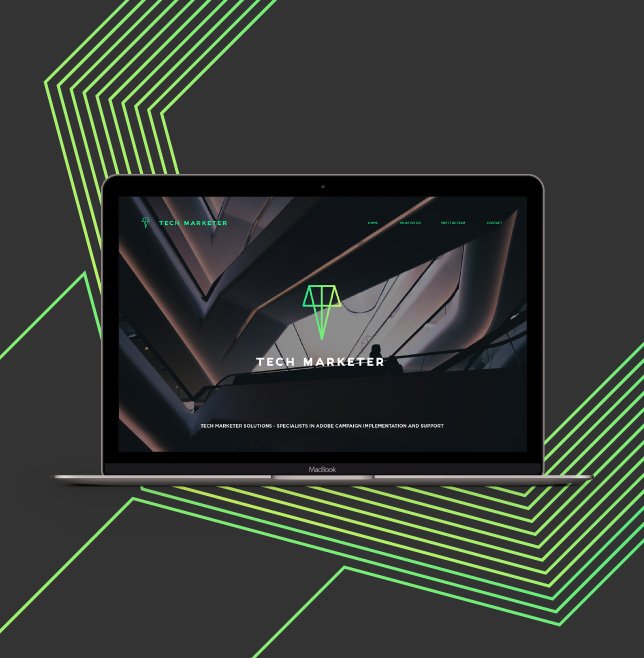 The logo was designed to incorporate the T & M from their brand name whilst portraying a modern feel drawing from their technological industry. Bright colours were assigned to the brand in the form of a green to yellow and pink to orange gradients.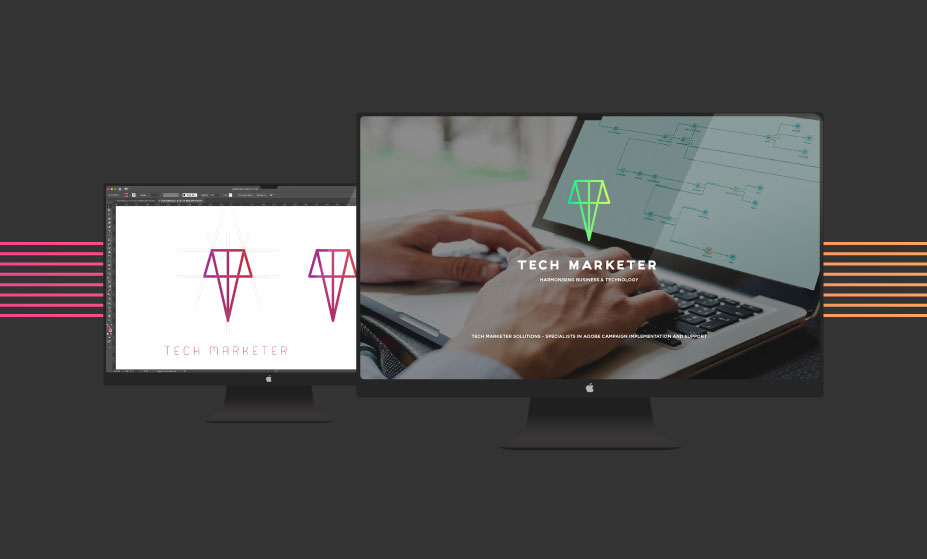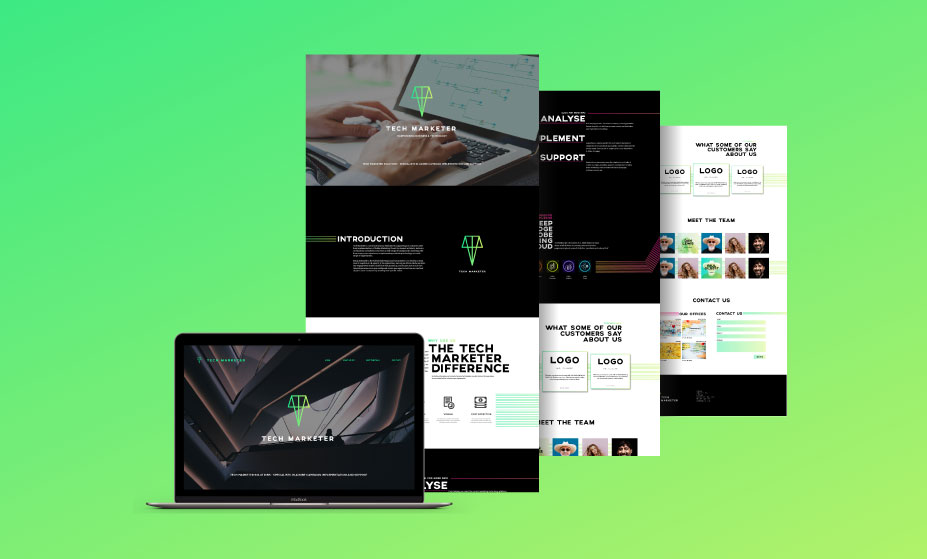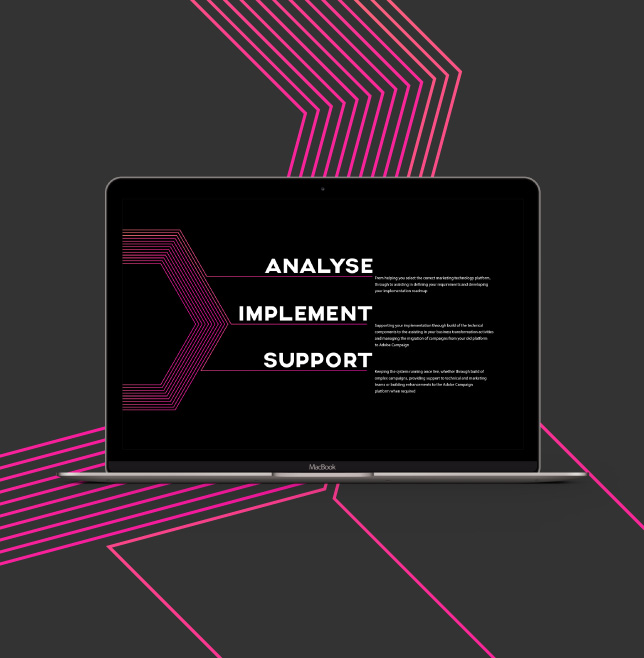 The website designed was centered around a one page site with anchor points to their key services, team and office locations. We incorporated plenty of elements from the brand identity into the site through bold colours and typefaces and created them custom elements that included icons and line detailing to further reinforce their brand identity.