ILLUSTRATION FOR
CANOTTO PIZZA
Glasgow based pizza restaurant Canotto Pizza approached us about designing them a custom illustration to promote their pizza and their slogan 'high hydration low yeast. The brief was to reinforce the hydration element of their slogan either and create a cool pizza character around this.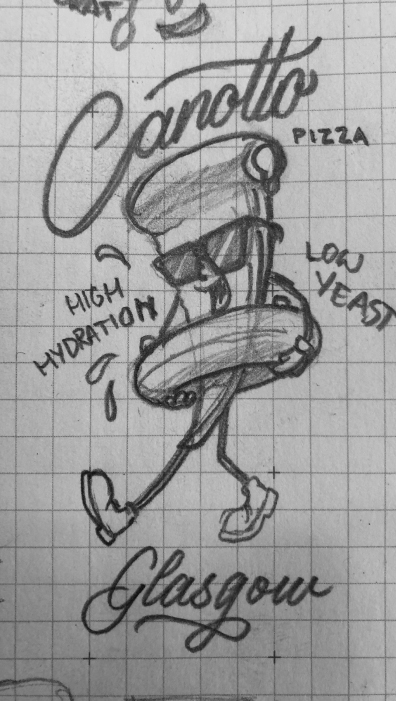 We started off the character by hand sketching a variety of different ideas. These all centred around a pizza slice character with a rubber ring on water. Once we had the idea we then played around with different compositions for the character.
Once we had worked out the best layout for the illustration the next stage was to position the typography element of the design. We created custom typefaces for the design.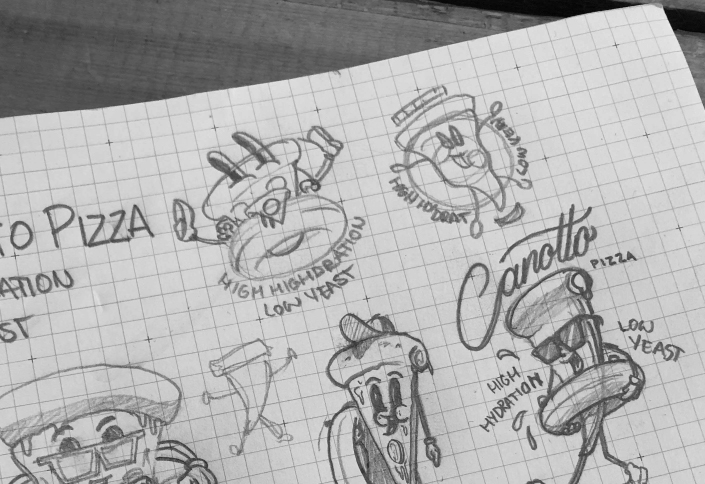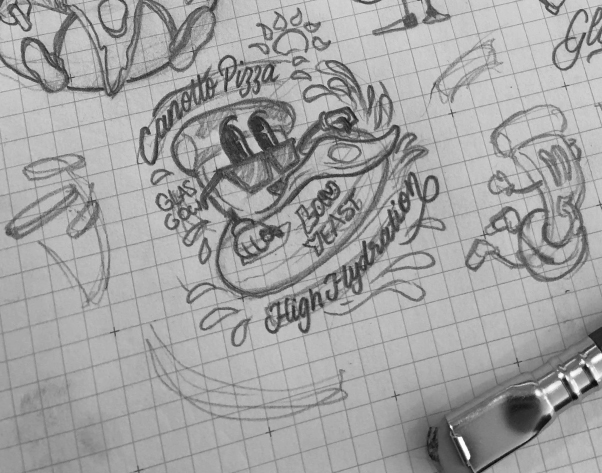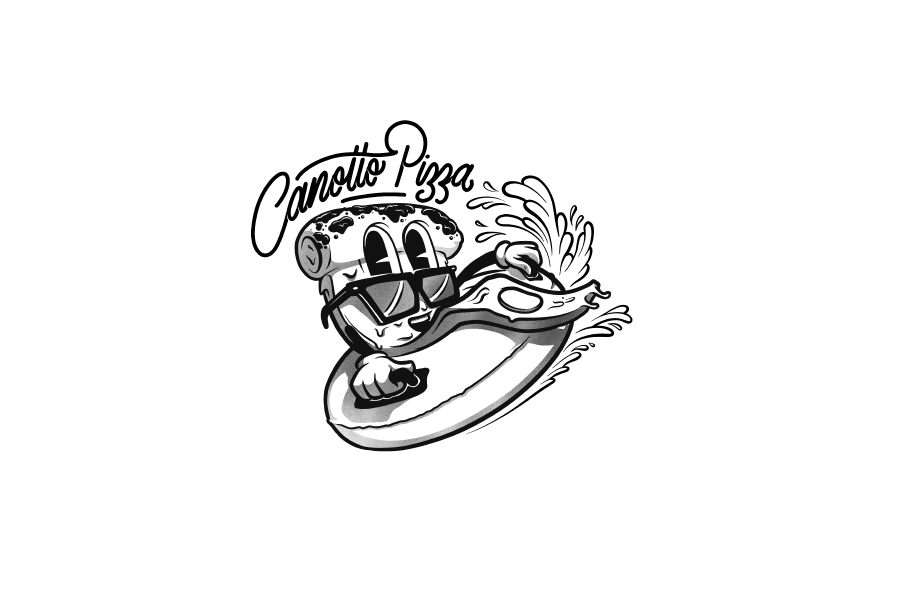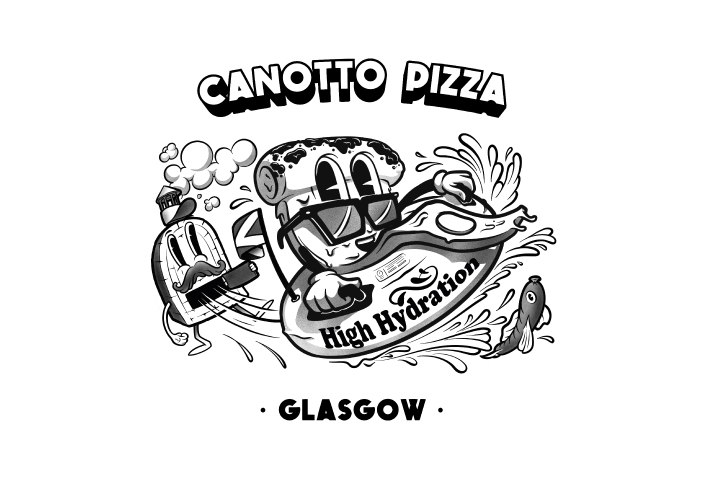 The finalised design was taken from sketch book to a vector design. We added in a Scottish flag, pizza oven character and pepperoni fish and the design was complete!
When creating this brand it was important to consider the many applications for the logo, not just now but in the future. We created a versatile logo that works across various different mediums; from packaging to use on digital interfaces.