GRAFFITI ARTIST
oker takeover
Coach's flagship London store on Regent Street has had a very exciting makeover this week! To many it may have looked like an act of vandalism but in fact this impressive and incredibly striking artwork was commissioned by Coach and completed by renowned London graffiti artist OKER. OKER has been on the scene for over 30 years and is famed for bringing the two letter tag from New York over to the UK. This piece took four hours and a staggering 30 cans of paint to complete!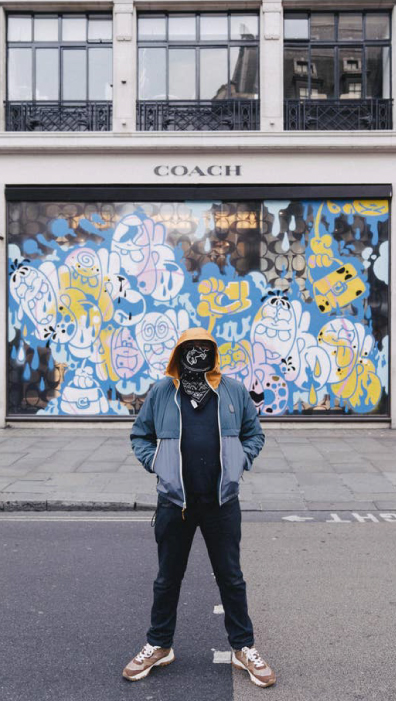 OKER spoke to the Evening Standard about his piece and his inspiration behind the artwork:
"I wanted it to seem as if my classic characters had gone on a trip to Regent Street, visited the Coach store, had whale of a time getting their bits and now they're all dancing around all happy head to toe in Coach and absolutely loving life."
We love this juxtaposition between traditional fashion brand and graffiti art! Be sure to look out for it when you're next on Regent Street – it will be hard to miss!
Find out more about OKER and his work here.