Arepa2Go
VENEZUELAN FOOD
PACKAGING DESIGN
JANUARY 2019
Arepa2Go serve delicious Venezuelan food out at Outside In in Portsmouth. We helped them to enhance their brand by creating a set of 16 custom illustrations to be used on their packaging and beyond.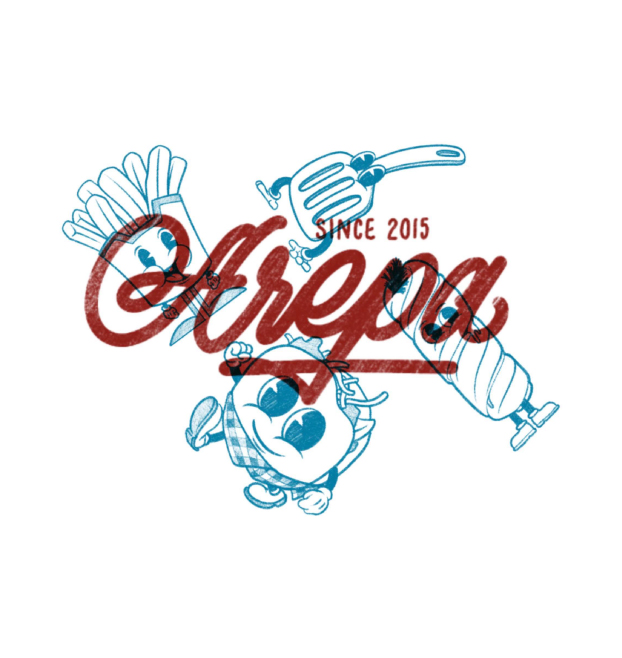 The brief was simple – give their brand an edge so it stands out from the crowd, and encompass a feel for what Arepa2Go is all about in one style sheet. They provided us with a list of ingredients they use, information on dishes they create and an insight into their process and from there we had everything we needed to bring the character within Arepa2Go to life! Drawing on their brand colours and their logo style we took the illustrations in a fun, playful direction.
.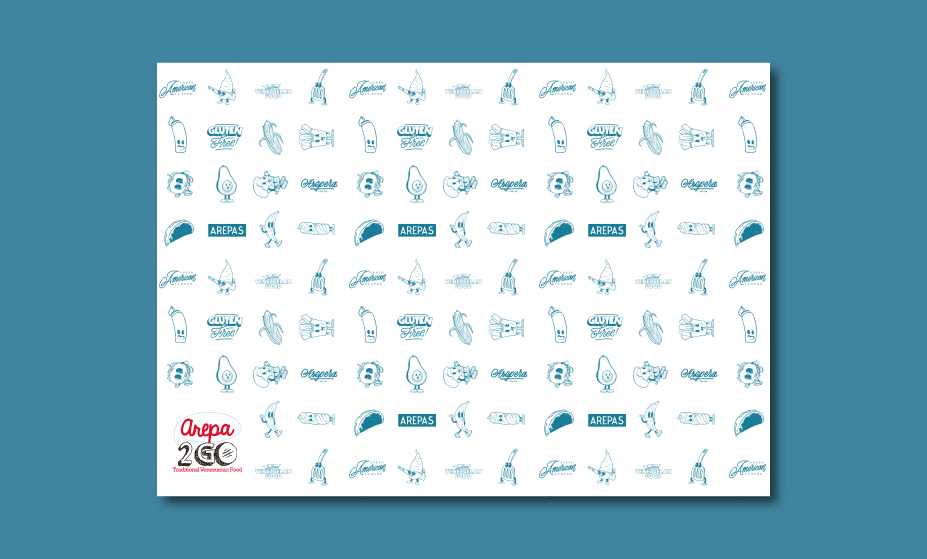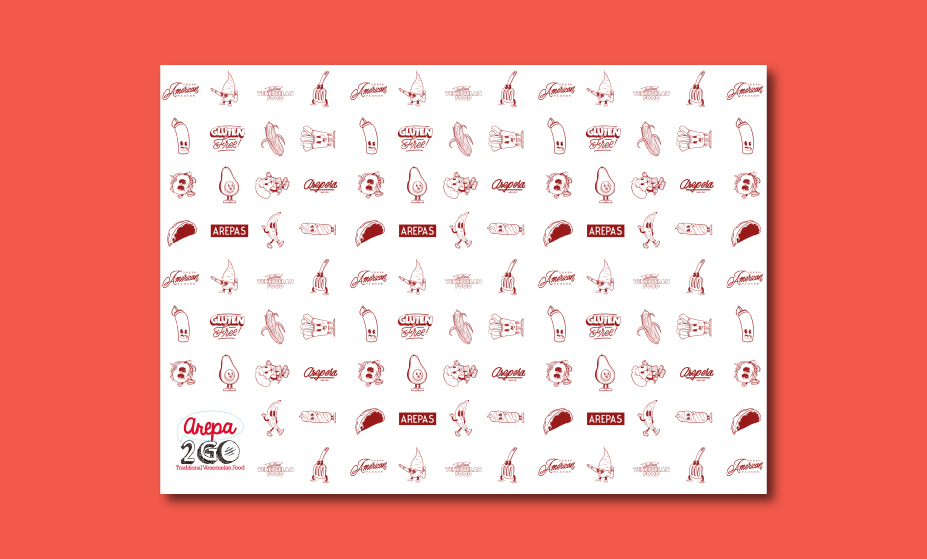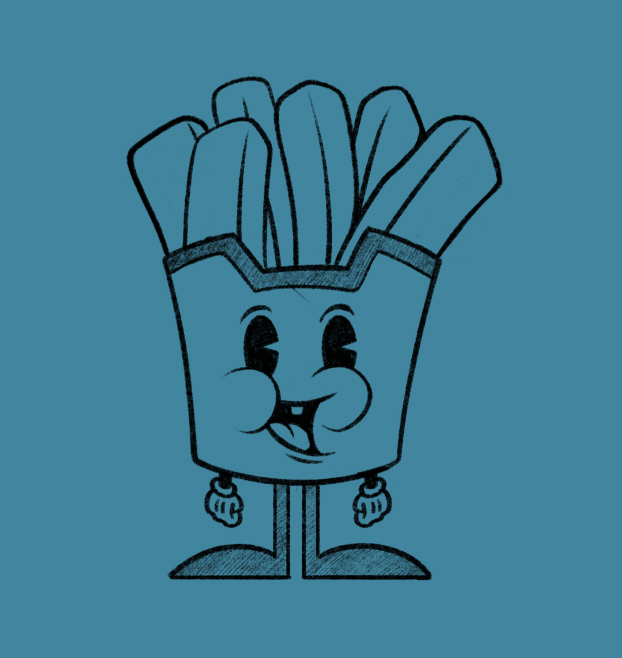 From a cheeky avocado to the star of the show – the Arepa we created a full team of Arepa2Go characters, and then interspersed these with some utensils and key accolades of the brand, e.g. 'Gluten Free' and 'South American Flavour'.
The illustrations were set up to be printed as a pattern for use on product packaging, but equally each one can be pulled out individually and will be used in future brand elements for Arepa2Go. They could pop up anywhere – as the starring role on their website to the walls of a restaurant so watch this space!