Darwin200
A JOURNEY OF DISCOVERY
WEBSITE DESIGN & DEVELOPMENT
MAY 2020
Darwin200 is an exciting planetary conservation initiative following in the footsteps of Charles Darwin. With a UK voyage in 2020 and a global voyage in 2021 Darwin200 is setting out to change the world by helping conserve the world of tomorrow. We were honoured to work with them to bring this initiative to life digitally.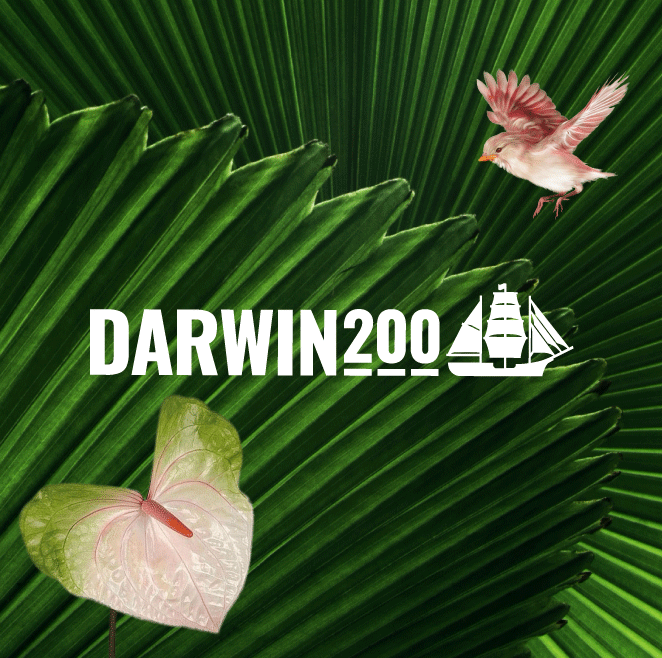 Darwin200 wanted a website that would start as an information based website to generate interest and sponsorship for their initiative. Further iterations of their website will be rolled out in the future as the project progresses. Referencing their brand guidelines we designed and built a website that blended the details from their brand; bold colour palette, gradient background patterns, iconography and dotted line work, with striking imagery and animation to create a fun and engaging website that would take users on their own journey of discovery.
The website was first designed in Adobe XD so we could present the Darwin200 team with a working prototype of their new website. The designs were then brought to life by our development team through custom theme development on WordPress. The backend of the website was developed to be an easy to use system for ongoing content management and uploads. As well as providing ease of organisation and exportation of all contact form submissions.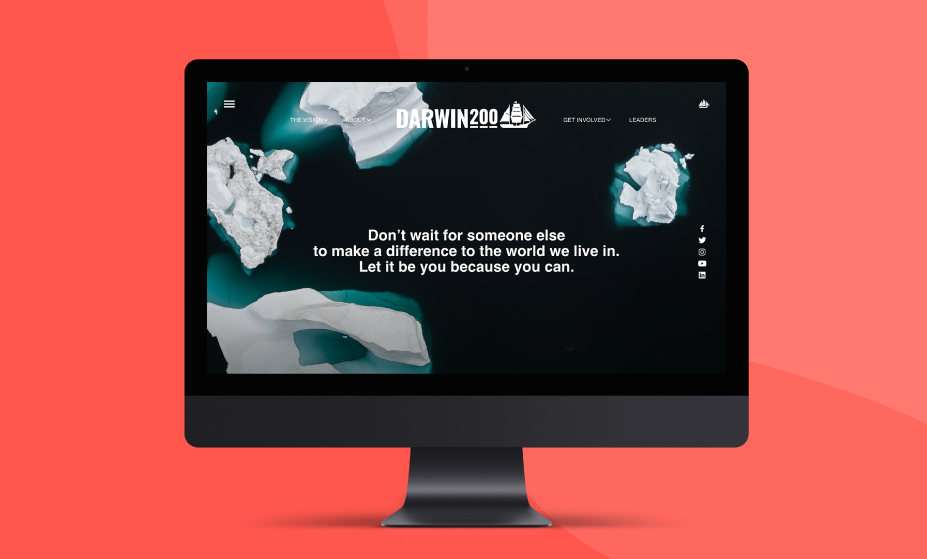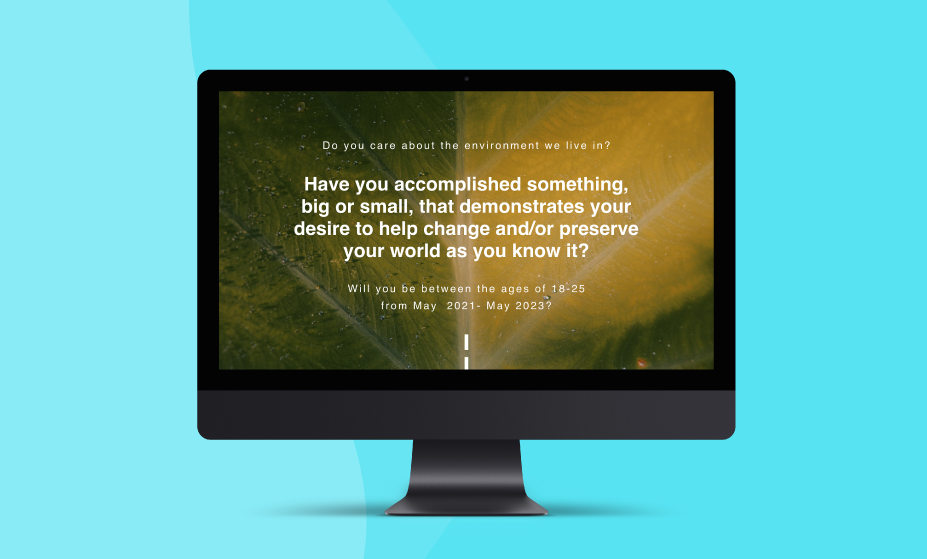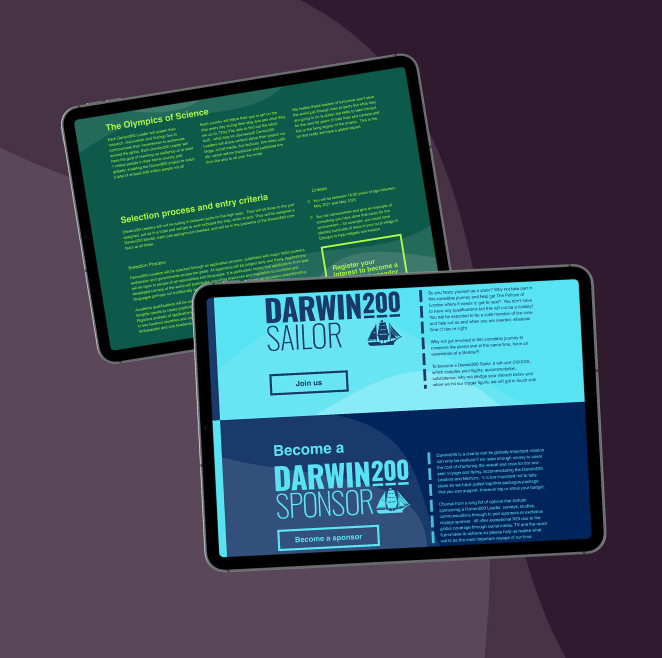 One of the key considerations for the website design & development was to drive sign ups from interested parties. We addressed this through plenty of call to actions, a contact form on every page and a full screen menu that is always accessible.
This is phase one of the Darwin200 website design, with further rollouts of additional site functionality planned throughout the year. This includes a 'Live From The Ship' section where users can track the ship and view photo, videos and articles published from the ship.