Five Star Rally
FOR THE PRIVILEGED FEW
GRAPHIC DESIGN & WEBSITE DESIGN
NOVEMBER 2018
Five Star Rally was created with one simple goal in mind: to bring together a collection of the world's most desired Supercars and Hypercars so that the people who love driving them can experience an adventure of a lifetime together. And it was our job to bring this brand vision to life. 
To launch their event we created a suite of design materials that included a sponsorship pack, a custom, illustrated route map, social media content, such as a classic movie inspired poster and promotional images, and a one page website.
.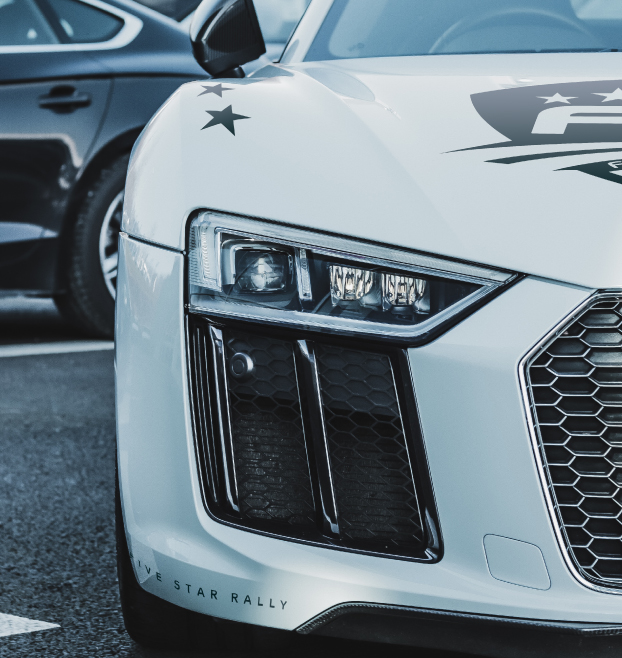 Slick, stylish and high-end were the brief buzzwords for the Five Star Rally sponsorship pack. Achieved through the balance of white space, considered imagery selection (and embellishments) and bespoke illustrative elements. A particular highlight of the sponsor pack is the route map – as a completely custom design the map follows the route those lucky enough to take part in the rally will follow with each key location highlighted with a bespoke icon.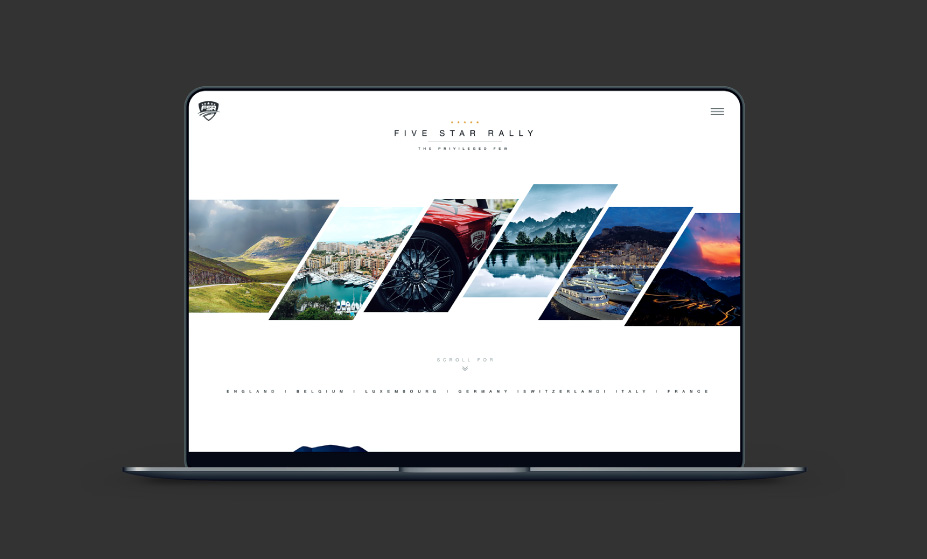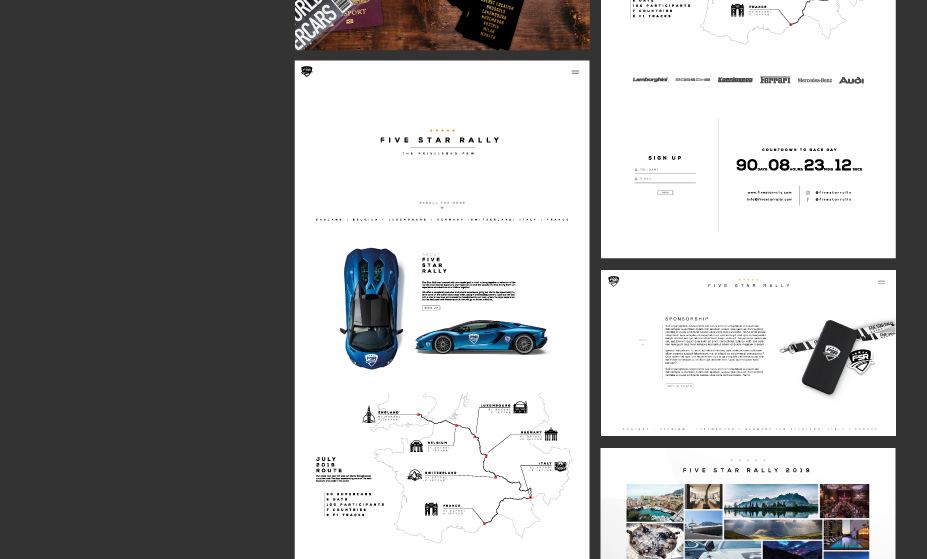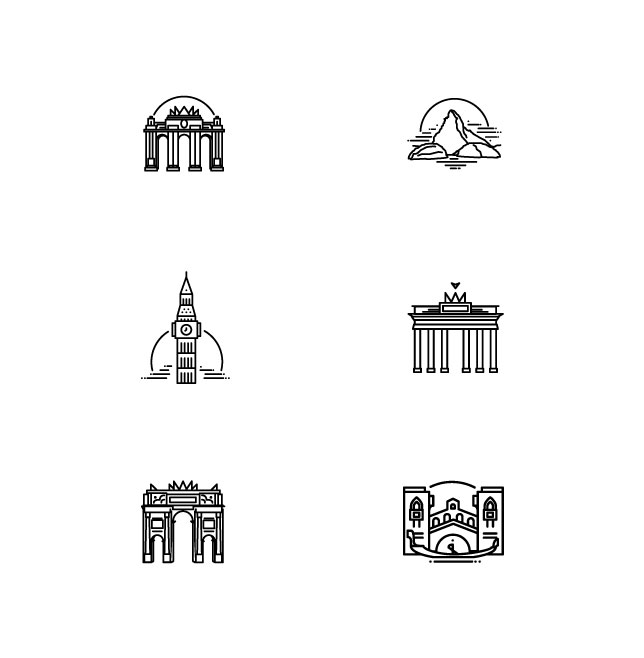 A key selling tool and interest driver in the event is social media, in particular Instagram, it was therefore paramount that Five Star Rally stands out in this arena. And, how to achieve this? Through killer content!
A taster of what we created for them: branded vehicle imagery, a slick jet and supercar promotion image, the 'Five Star Rally essentials' flat lay graphic, and our personal favourite the classic movie inspired event poster.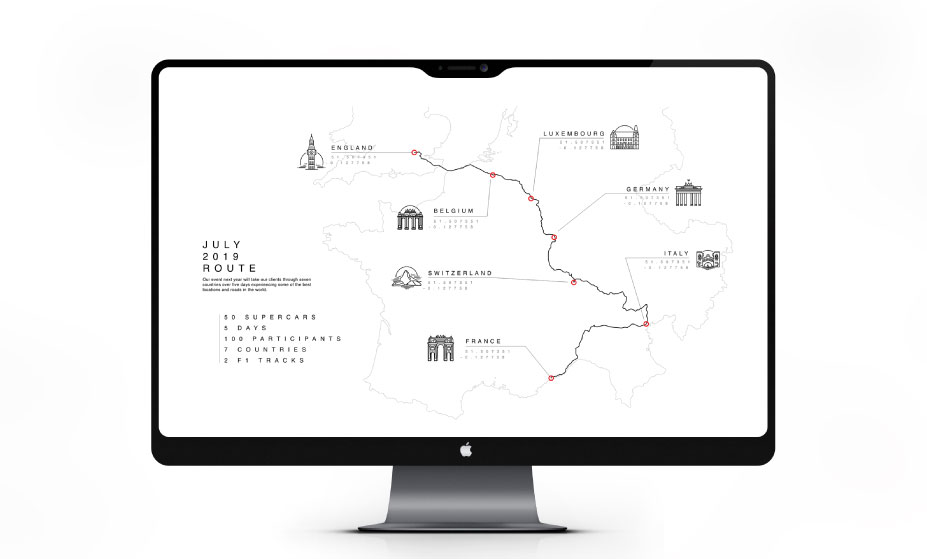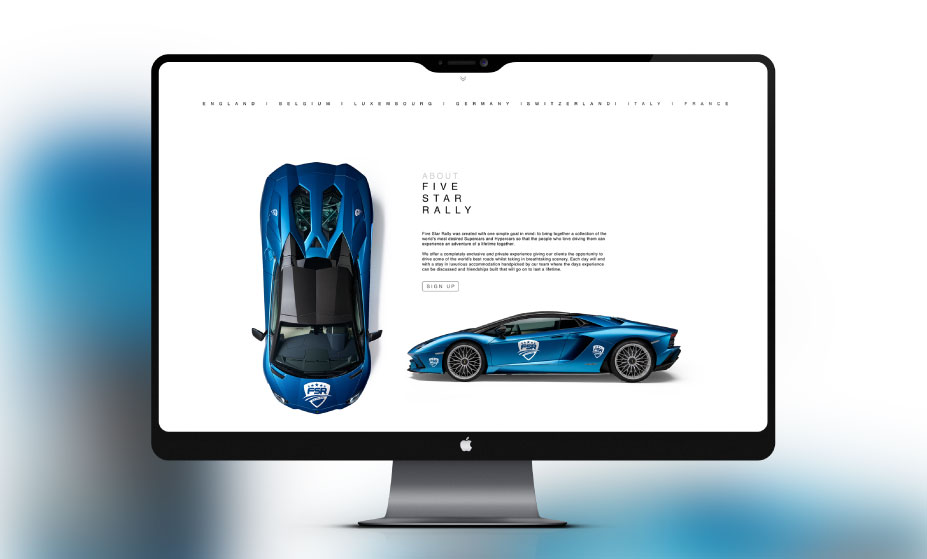 To drive sign-ups, reinforce brand credibility and provide more in-depth information on the event we designed and built a custom WordPress one page website for Five Star Rally. Cool imagery, an animated version of their route map and countdown clock were all included to build excitement around the event. As a one page site there's now the framework to build upon and expand to a full site in the future.