CARL TAI THOMPSON'S
SNAKE EYES
A sunny Friday evening in July was the perfect backdrop for Carl Tai Thompsons first solo exhibition entitled 'Snake Eyes'. Carl has an original and distinctive style that we instantly fell in love with and knew we wanted to showcase his work at Yes.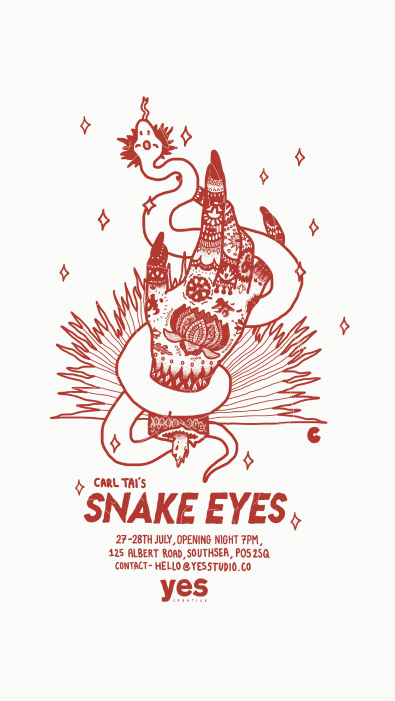 As a concept Snake Eyes was the theme behind Carl's final uni project – he was studying Illustration at the University of Portsmouth at the time. Based around an Indian serial killer each piece tied into this theme and featured vibrant colours and intricate illustrations. His attention to detail – in his work and in how he delivered the exhibition, was incredible. The Indian inspired touches throughout the Yes studio and the garden created the perfect backdrop for his collection of work.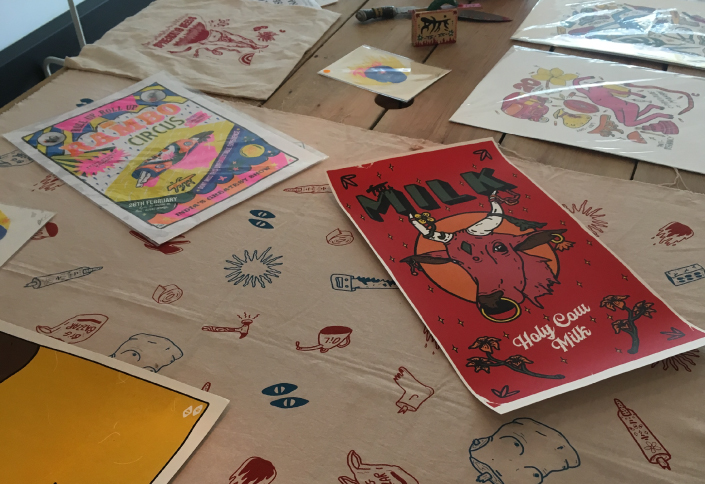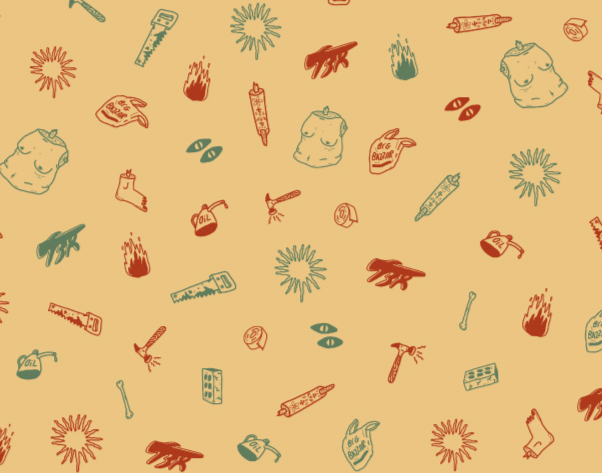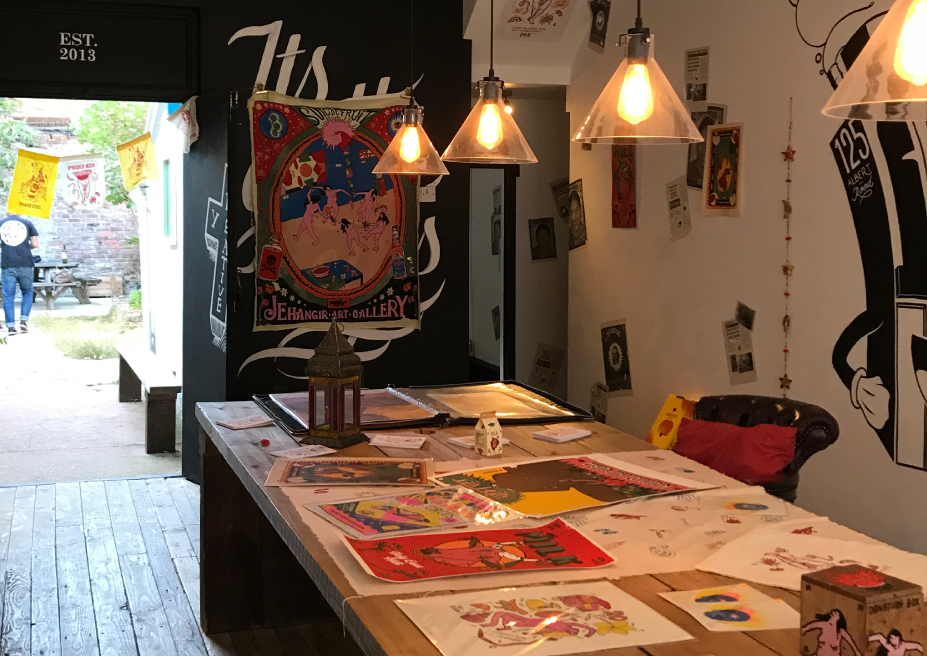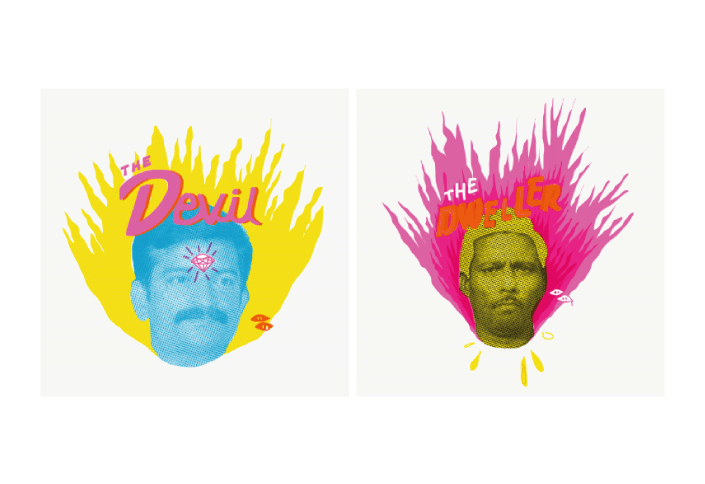 The exhibition itself was a great success with a steady stream of visitors across the weekend – Friday was the opening night and then the exhibition continued into the Saturday with plenty of pieces of artwork, clothing and one off standalone pieces to buy.
 Carl is definitely one to watch for the future. Follow him on Instagram here.